From the colourful city of St. John's, Newfoundland, singer/songwriter and music teacher Emily Martin has been on the stage for as long as she can remember. With vocal and RCM training since the age of five, her genuine dedication and passion for music has helped her earn numerous awards and opportunities throughout her years of training. At the age of 13, Emily won first place in all of Newfoundland for an RCM Vocal Exam. Emily has since graduated from Memorial University with a Bachelor of Fine Arts in Acting, where respected professors Ken Livingstone and Todd Hennessy presented her as the proud recipient of the Andre Noble Scholarship.
As a private voice, piano, guitar, and ukulele instructor for close to ten years, Emily has had the privilege of teaching in numerous music studios in Toronto (Michael Johnston Music Studio/Bloor West Music/Red House Music Academy) and Newfoundland, where she has since proudly opened her own music studio called Shine (which was actually her nickname growing up.) With her training and certification in Applied Behavioural Therapy, Emily welcomes all ages and abilities into her studio including, but not limited to, people diagnosed with autism, ADHD, and OCD.
For the past five years Emily has taken on the role of lead facilitator of the Creative Expressions Music Program at Easter Seals and has currently begun teaching group music classes at live-in residences for people with disabilities, such as Andrews Place.
Releasing her first album at the age of 12, and then another at the age of 26, Emily has toured and recorded all types of tracks for herself, her students, and other artists. Emily strives to be a constant teacher, role model, and safe space for her students. Her studio is a place where she encourages an open mind and celebrates each and every student for exactly who they are.
Christina Acton (they/them) is a Masters of Choral Conducting student at Memorial University of Newfoundland, where they are studying under Dr. Jakub Martinec. Christina completed their Bmus in Voice Performance at Mount Allison University in Sackville, New Brunswick, where they studied voice under Monette Gould, and choral conducting under Dr. Kiera Galway and Dr. Gayle h. Martin. 

Christina has a passion for contemporary classical music and diversified repertoire, and has performed solo and/or choral works by Katerina Gimon, Ily Matthew Maniano, John Cage, H. Leslie Adams, and Hope Salmonson. Christina is also passionate about accessible and inclusive music education! In 2022 they were the ArtsNB Arts Matters Undergraduate Conference winner for Best Research Presentation, for their research on transgender inclusive vocal pedagogy, research which they updated and presented again at the 2023 Newfound Music Festival Symposium.
Christina grew up in North Vancouver, BC, where they sang with the Vancouver Bach Children's Choir for 11 years. Christina also participated in the BC Youth Choir and BC Music Educators Association Honours Choir for many years, and through these ensembles was fortunate enough to have the opportunity to work with Carrie Tennant, Kathleen Allan, Scott Leithead, Graeme Langager, and Jake Runestad.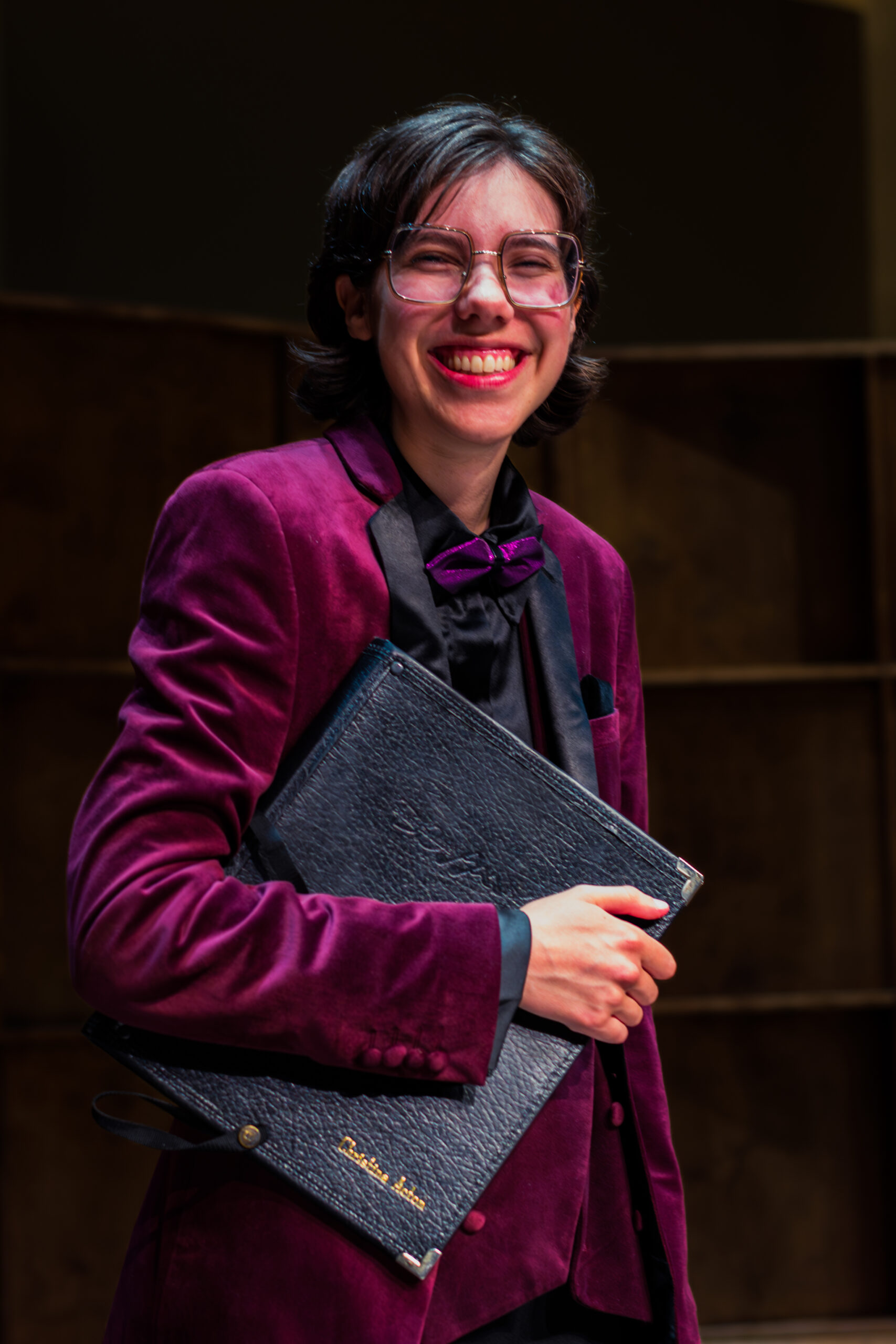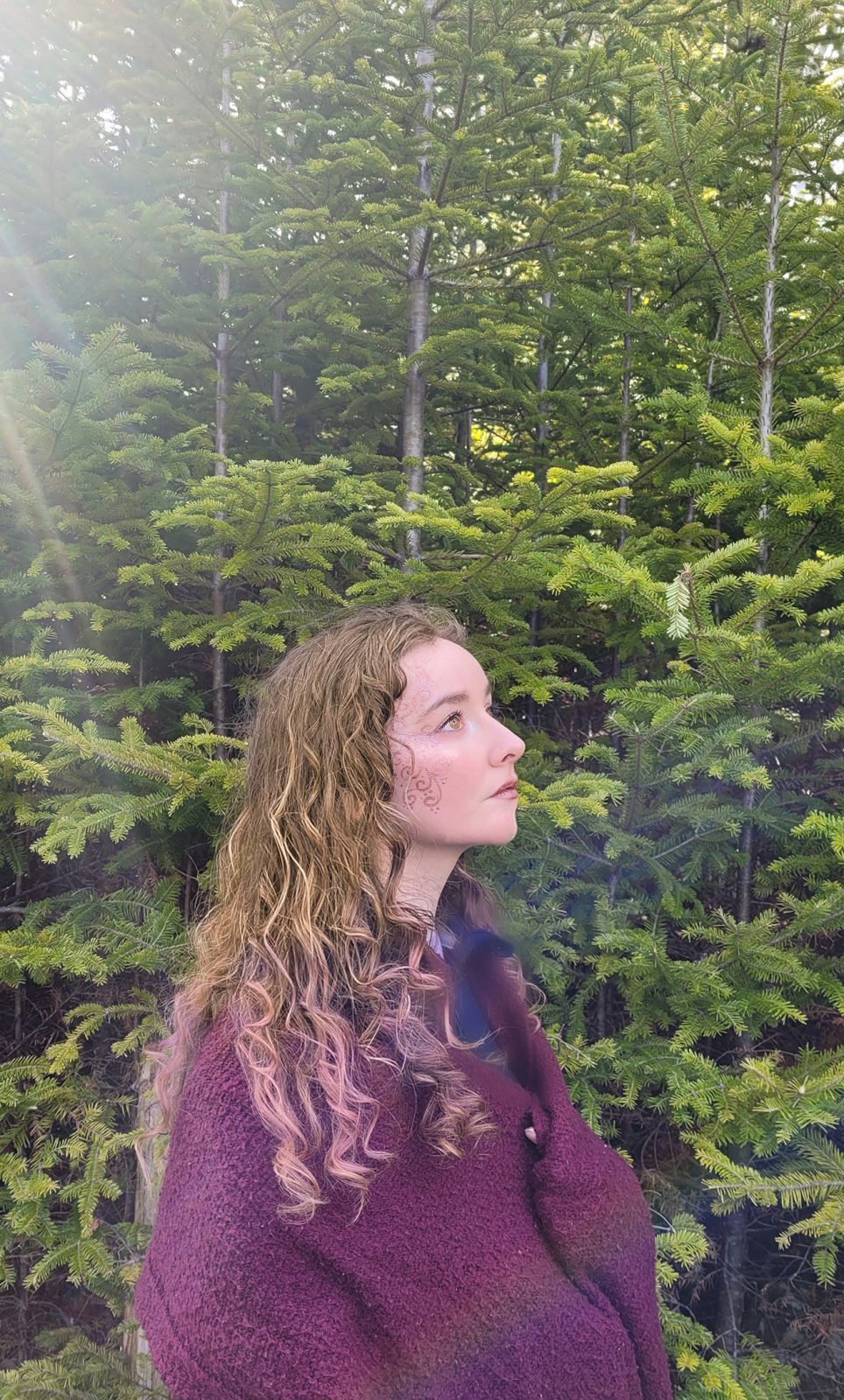 Genevieve Cunningham (she/her), originally from Nova Scotia, is currently in her second year of pursuing a masters in music performance/pedagogy. She holds a Bachelor's degree in Voice Performance from MUN with Honours and is classically trained in opera singing.

Genevieve is also RCM Certified in both voice and piano. She has a diverse background in various different styles of music including musical theatre, pop, and celtic music. She has played several notable roles during her career, such as that of Prince Charming in MUN Opera Workshop's Cinderella production, which toured with Opera Roadshow across Newfoundland and Labrador. Her extensive experience in musical theatre includes her portrayal of characters such as "Marian" in The Music Man, "Annie" in Annie, "Tzeitel" in Fiddler on the Roof, and many more. 
Genevieve's vast choral involvement includes participation in MUN Chamber and Festival choirs, as well as the Nova Scotia Youth Choir, Xara Choral Theatre, Soundtrax, and many others. 
Genevieve is a bilingual artist in French and English, proficient in both languages since childhood. She enjoys writing her own music for voice and piano, and is very passionate about allowing students to explore and express their own musicality. 
During her leisure time, she enjoys drawing, painting, experimenting with intricate makeup looks, and playing with her cat Butterscotch. With Genevieve as their teacher, students can expect to learn in a supportive and enriching environment led by a dedicated musician who is passionate about nurturing the next generation of musical talent.
At Shine Music, we are always looking for eager music teachers to join our team. As our waiting list grows, as does the need for talented musicians to help make our students shine. Click the button below to submit your resume!